EDS Wrap and Roll Foods, LLC., started 10 years ago in Oakland, California, as a small potsticker manufacturing business. Known for our handmade potstickers, we have drawn many customers from all over the Bay Area and California, as well as, Nevada, Oregon and Utah. Over the years, our business continued to grow and currently expanded to include a variety of products, such as dim sum, egg rolls and buns. With the relocation to our larger and newer facility in Hayward, EDS Wrap and Roll Foods now have the capacity to create more appetizing Asian delicacies to share with our customers.
Our facility and production are under the careful supervision of the U.S. Department of Agriculture (USDA) and are also U.S. Food and Drug Administration (FDA) approved. All our ingredients are safely and properly handled under USDA and FDA regulations to ensure safe manufacturing of food products. At the same time, our family of staff all work diligently to provide high-quality and exquisite tasting products.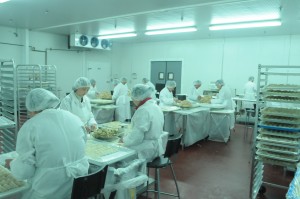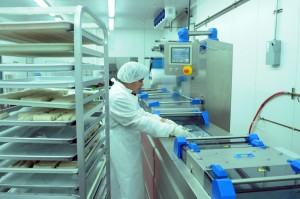 In addition to food manufacturing, EDS Wrap and Roll Foods, LLC. are also a center for food processing and food packaging.
Explore the rest of our site to see our selection of products as well as opportunities for us to help you!